Nantong.jiangsu.NET will publish a series of short articles in its News Section to introduce Nantong's twin cities across the world. The first article introduces the city of Swansea from Wales in the UK.
Nantong's twin city: Swansea, Wales, UK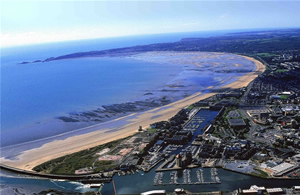 When you search with "Swansea", you would immediately see such introduction like "Wales' golden coastal city". Never heard of the the city and where have you been?
Swansea is the hometown of many very well-known hollywood megastars including actress Catherine Zeta Jones, ten miles from the birthplace of Hollywood megastars Anthony Hopkins, Richard Burton and Ray Milland. In the next valley, singer Tom Jones was born. Even the world's first railway service was Welsh - born here in Swansea !